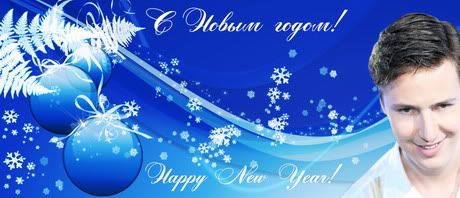 On these days of the leaving year we would like to thank all our friends from every corner of the globe are always together with us. The circle of our friends is getting larger and larger every day. Our virtual house has been visited by fans from 147 countries. We are very happy to see that our work finds a broad response among millions of people.
Our dear, most loved, best friends!
We thank you from the bottom of our hearts for your belief, your support and understanding, for warmth of your hearts, for your fidelity, for sincerity of your feelings, for your smiles, tears, for your admiring eyes, for your love and kind feelings to us! Let the coming year be kind and happy for you! Let all your dreams become a reality! Let your sorrow and sadness disappear thanks to love of your relatives and friends! We would like your family and friends to be healthy and happy! We wish you to return home where you are waited for and loved every day! Thanks a lot!
Merry Christmas & Happy New Year!
Vitas, Sergey Pudovkin


Documentary "Thanks for your love"
download 93,5 M
Please watch New Year's programme with Vitas'participation on Russia TV